Christmas in July – Knitted Scent Dolls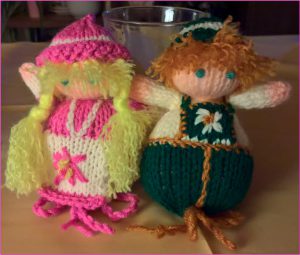 Good morning everyone,
As you can see this is the first blog on my new website. If you read the Welcome Page you know that I have been making arts and crafts projects all my life. So I finally decided to share my works with all of you.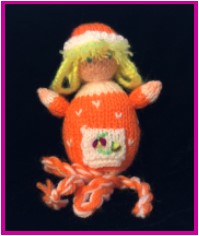 Today I want to show you a few knitted scent dolls that I have finished for a custom order. These little dolls are the perfect gift for anyone who appreciates handmade pieces.
These dolls have been made as gifts for expecting mothers, and all were having girls, which you will see in the pictures.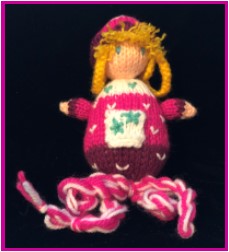 Not to say that I can't make any boys. In the title picture you have my Hänsel and Gretel dolls that were made last year as gifts for friends. I filled them with lavender bags and they turned out really cute.
So, coming back to the title of this blog, well Christmas is approaching fast and I don't know about you, but it is time to start thinking about Christmas gifts. Especially if you like handmade items. It takes time to handmake anything, so it makes sense to start early.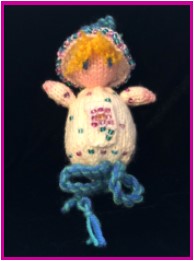 If you take these dolls for example. It takes a couple of hours to knit the pieces and put the doll together. There is the design that needs to be embroidered or beads that need to be added. Then you need to get the hair ready, which will take you at least another half hour. The bag needs to be cut, sewn and filled with lavender, dried roses or spices. After that you need to fill the doll and close it up.
So, all in all each doll takes between 3 to 4 hours from start to finish, depending on the design. If you want a good sized stock you should start early making your dolls and other projects.
Hope you have a great Sunday and see you next time.